Sclera Crazy Lens 22mm - Locus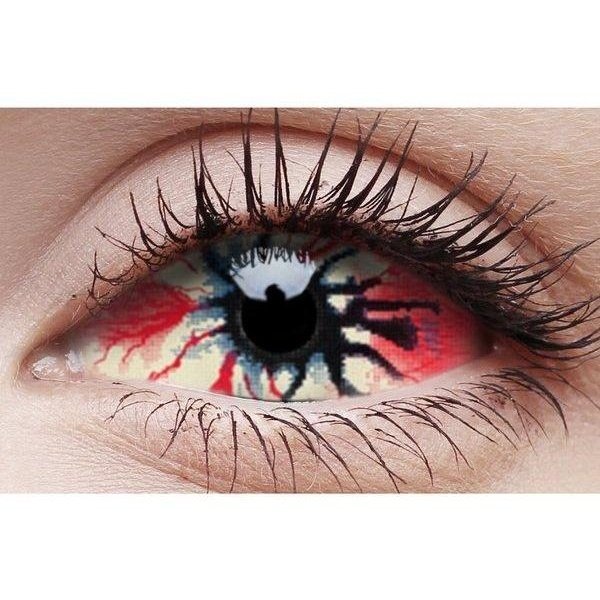 Sclera Crazy Lens 22mm - Locus
Category: Contact Lens - Sclera 12 months
Regular price
$245.45
$245.45
FREE Standard Shipping on orders over $150.00 (subject to shipping address and excludes animated props and large bulky items.)
---
Stock Available for Item
Checking stock...
---
Product Description
These crazy 22mm sclera contact lenses provide a stunning visual effect, they are for cosmetic purposes only. These lenses are without diopters (without optical power).
PLEASE NOTE: It is more difficult to insert/take out sclera lenses than usual contact lenses. You should have some experience with contact lenses before wearing the sclera lenses.
The lenses is soft textured, and made of 45% water & 55% Terpolymer, immersed in sterile buffered saline solution. Lenses are produced under ISO International Standards quality control and assurance, and have a CE safety certification.
APP.VALIDITY AFTER OPENING: 12 month
WHEN WEARING ON A DAILY BASIS: 3 month
MAX.RECOMMENDED DAILY WEAR: 12 hours
If won daily, they should be disposed after 6 Months
---