Santa Suit Plush Size Xl.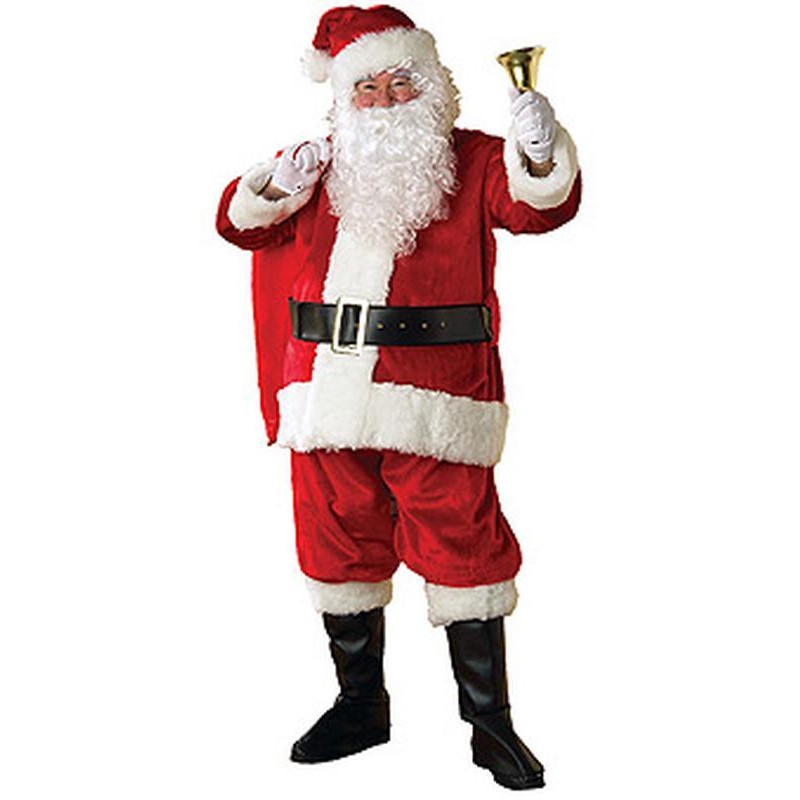 Santa Suit Plush Size Xl.
Category: Costumes - Mens
Regular price
$152.73
$152.73
FREE Standard Shipping on orders over $150.00 (subject to shipping address and excludes animated props and large bulky items.)
---
Stock Available for Item
Checking stock...
---
Product Description
Merry Christmas! Ho Ho! Ho! It's the jolly man in the big red suit. Time to celebrate the most joyous season on the calendar with Santa Claus and his hard-working reindeers and elves. Who doesn't love the spirit and magic of Christmas, knowing that Santa will slip down your chimney this Christmas Eve with a sack full of presents for all the little boys and girls. Remember to always be good and leave out a nip of brandy for the big fella!
INCLUDES
Deluxe non-stretch velvet Santa suit with satin-lined jacket showcasing a zipper front closure and faux fur trim plus lined elastic waisted pants with pockets
Over-sized faux leather belt with gold painted buckle and golden studded holes
Boot tops in faux leather with elastic strap underneath to secure to shoes, plus faux fur trimming at top
Pair of white cotton gloves
Iconic Santa hat with faux fur trim and pom pom. Santa sack, wig, beard and bell sold separately. Shoes not included
Suit is packaged in a re-usable vinyl zipper bag
This is an official Rubie's product
---