Supergirl Teen Tank Dress Size S.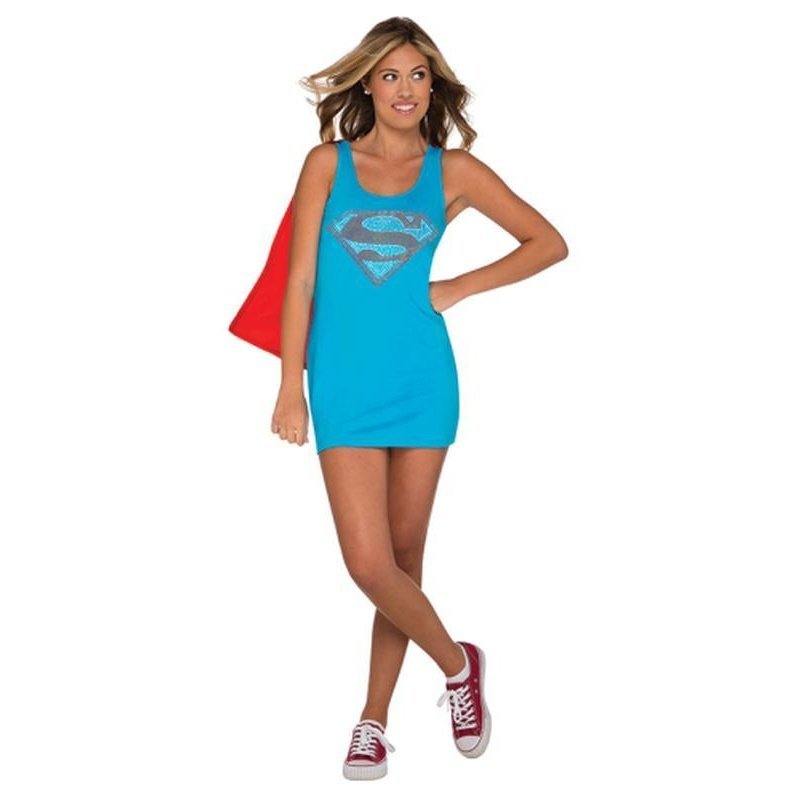 Supergirl Teen Tank Dress Size S.
Category: Costumes - Girls
Regular price
$19.09
$19.09
FREE Standard Shipping on orders over $150.00 (subject to shipping address and excludes animated props and large bulky items.)
---
Stock Available for Item
Checking stock...
---
Product Description
Supergirl's iconic shades of red and blue combine around the famous "S" logo - only this time, Supergirl is dressed in a suit that very definitely spells "off-duty". Short in length, but not in stature, this tank dress can certainly take the heat.
Includes
Printed Logo Tank Dress
Detachable Cape
TEEN Size - Bust - 32" - 34" and Waist - 22" - Â 24"
---