Tmnt Deluxe Raphael Size Std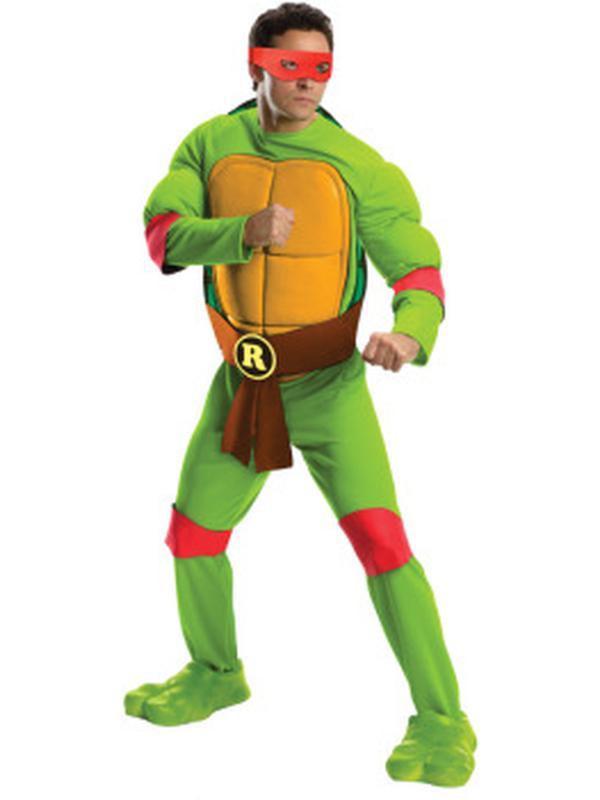 Tmnt Deluxe Raphael Size Std
Category: Costumes - Mens
Regular price
$10.91
$10.91
FREE Standard Shipping on orders over $150.00 (subject to shipping address and excludes animated props and large bulky items.)
---
Stock Available for Item
Checking stock...
---
Product Description
You've been a fan of these lean green fighting machines for years, now it's time to channel Turtle Power for you next costume gathering! In our Men's Teenage Mutant Ninja Turtles Deluxe Raphael Costume you're sure to take the pizza and shindig by storm! Officially licensed to us so we could create the most authentic shell shocking outfit for consumer purchase! This Ninja style has everything you need to fight against the Foot Clan! A bright green jumpsuit with a molded in yellow chest that gives you that powerful Ninja turtle figure. Comes with matching red elbow and knee pads as well as green shoe covers that way any pair of shoes can blend in with that turtle style. Tying the Ninja attire together is Raphael's signature red mask that you'll don in order to have instant recognition. Great for pairing with other turtle costumes or for going with an April O'Neal partner! Shell-shock the crowd in your Men's Teenage Mutant Ninja Turtles Deluxe Raphael Costume
Includes: Jumpsuit with muscle padded arms and foam-formed turtle belly, Jumpsuit has Velcro tabs in back to hold the top of the foam shell, Foam shell back has an attached belt with an "R" on the foam buckle, Arm pads and knee pads with Velcro fasteners, Signature red eyemask, ties in back, Foam shoe covers have elastic bottoms and Velcro fasteners behind heel 
This is an officially licensed costume.
Product Number: R887469 Care Instructions: Hand Wash Material: 100% Polyester Warning: Keep Away From Fire
---